Creating Lasting Memories
For your wedding, prom, quinceañera, or black tie event.
Finding the right tuxedo or suit can feel daunting. You want the right look and fit so you feel amazing at your special event. But you also expect a top-notch customer experience.
At The Black Tie, we understand. That's why we believe in creating lasting memories with each outfit we provide. 
Our goal is to make shopping for formalwear easy and stress-free. There are no annoying catalogs for you to choose from, or guessing if the vest and tie color will be right. With hundreds of styles on site, we'll assemble the perfect combination while you wait. Giving you peace of mind that everything will look amazing and fit properly on your special day.
Make Your Event Memorable With Our Onsite Selection of Suits & Tuxedos!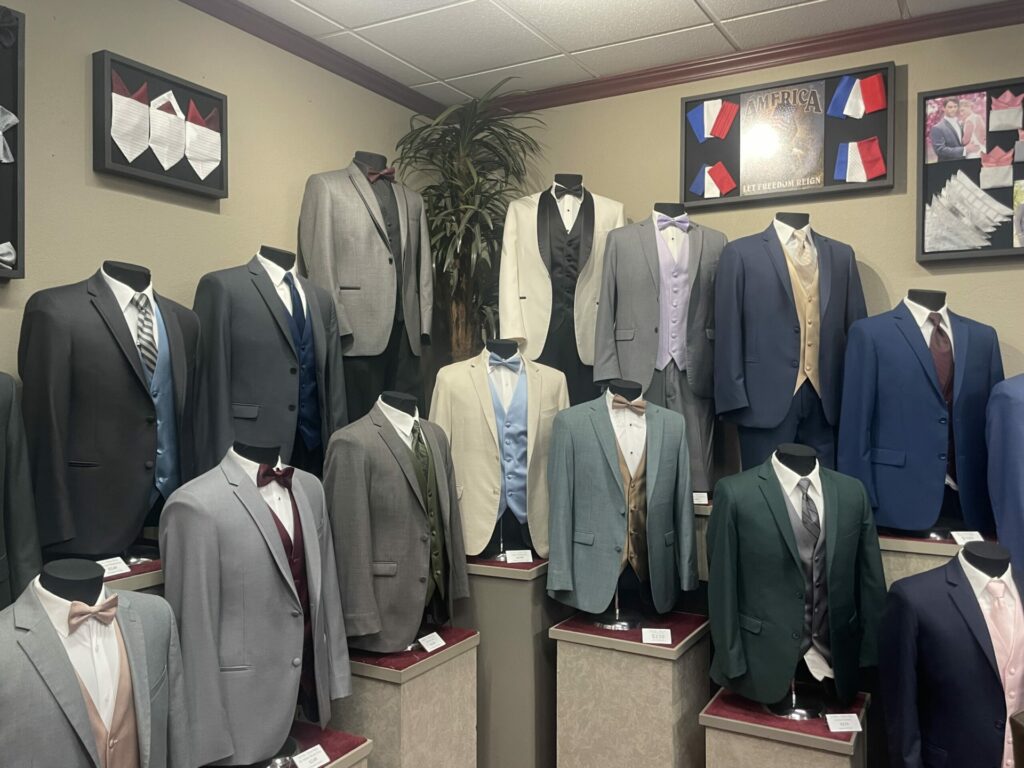 Stop by for a Free Fitting
Come choose a unique look from our hundreds of in stock options. We'll answer any questions and measure you for the perfect fit.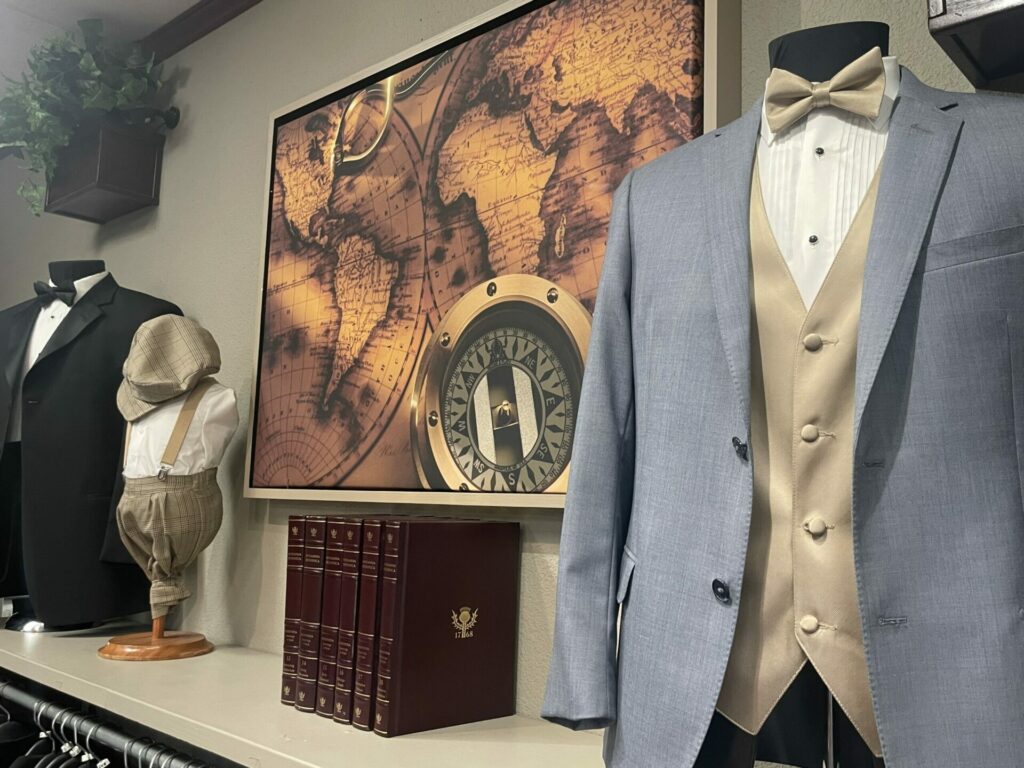 Enjoy a Hassle-Free Rental
We will assemble everything and have it ready for you. Swing by early on pickup day and try the whole outfit on to be sure it's what you've dreamt of.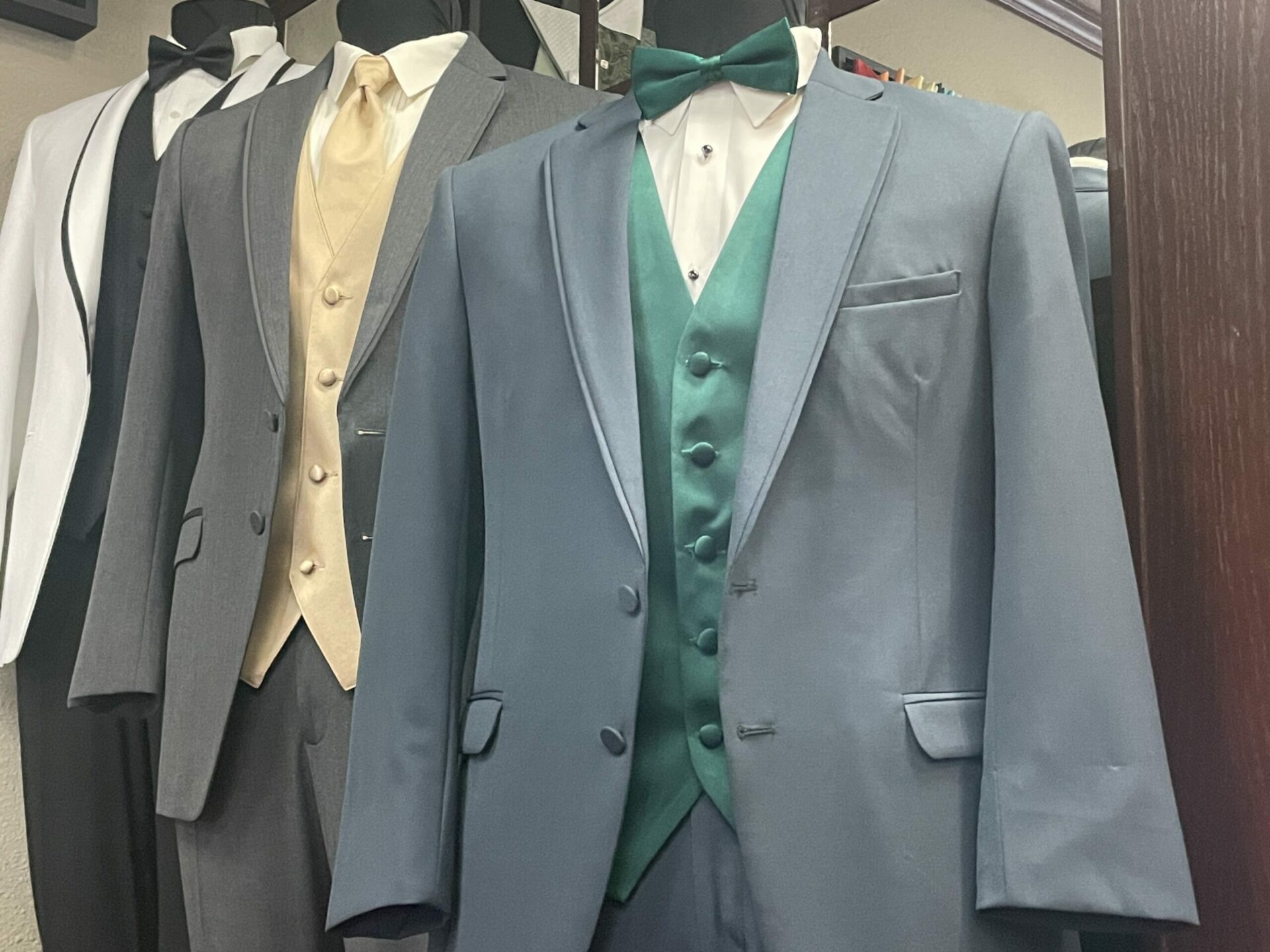 Look Your Absolute Best
Head to your event in comfort, feeling confident and ready to celebrate. You'll be dressed to impress, so have fun and make the most of it!
What Our Customers Are Saying…
The Black Tie is the greatest. We went there for my son's freshman formal. He did not know what he wanted, they fixed him up perfectly. He looked so handsome and his date and her mother were very pleased with what his was wearing and how well he matched her. We would highly, highly recommend The Black Tie, the are so accommodating and know what they are doing.
"Do not hesitate to come here. Just do it and you'll love them."
Our wedding is coming up so we decided to shop locally! I made an apt at the Black Tie and Men's Warehouse!
I am sooooooo happy with the customer experience and knowledge the Black Tie shared with my fiancé!!! David went above and beyond…
My fiancé later went to Men's Warehouse by Fashion Fair…he immediately walked out 5 mins into the consultation! He said the experience was nothing compared to THE BLACK TIE! 
"Thank you for providing an extraordinary experience"
Another great experience here at Black Tie. Been bringing my 3 sons here for their formal and prom tuxedos for the past 6 years. And every time we leave happy and satisfied.
David is absolutely AWESOME!! When he remembers your sons names, and needs shows how much he takes pride in his job.
"Highly recommend you coming in here."
Look and feel your absolute best on your special day.
When it comes to renting formal wear, many guys are unsure about the whole process. You don't dress up for a special event every day and you expect things to be perfect when you do.
Here's the reality… It is normal to have questions about the quality of the rental, how it will fit, color options for matching your date, or how far in advance you need to plan. (What are cufflinks and studs anyway?)
At the Black Tie, we're here to help. That's why we've spent nearly 30 years, and helped tens of thousands of guys find formal wear that makes them look and feel amazing. Our goal is to do the same for you.
Getting started is easier than you think:
Stop by for a Free Fitting
Enjoy a Hassle-Free Rental
Look Your Absolute Best
If you're ready for a hassle-free, hands-on approach to your next tuxedo or suit rental, then contact us today. Out team is ready to help.
On Site Selection
Find your perfect match today! Pick from 40 different coat styles, over 250 colors & patterns of vests, and a whopping 500 colors & patterns of long ties or bow ties.
Versatile Collection
No matter the style of your occasion, we have you covered. Out versatile collection includes rustic, vintage, formal, traditional, casual and unique options.
Expert Guidance
Our experienced staff will guide you in selecting the best style, fit, and color to suit your body type, event theme, and personal preferences. 
Convenience
Say goodbye to the hassle of browsing catalogs! And say hello to the perfect fit and look! We offer readily available stock with hundreds of styles to choose from.
Budget-Friendly Options
We understand that not everyone has the same budget for formal wear. So we offer a variety of styles and price points to help to chose from.
Same Day Rentals
Walk into our store on the day of your event and select from our onsite collection. We'll make sure you look great and feel confident in your attire.
Have a Question?
Send Us a Message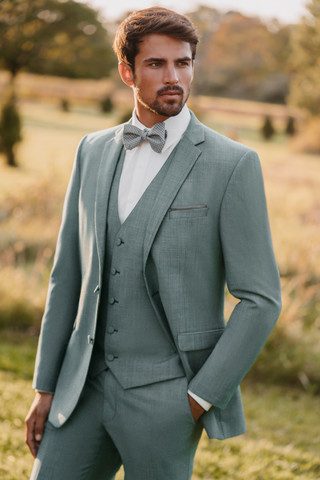 Monday – Saturday
 10 am – 6 pm
Sunday Closed
Address – 5145 North Blackstone Ave.,  Fresno, CA 93710